Two new Sequel Content Sets are now available in the Steinberg Online Shop: R'n'B and Smooth House. Each set contains hundreds of top-quality loops and is compatible with Sequel 2 and all Cubase retail versions from 4.5 and up.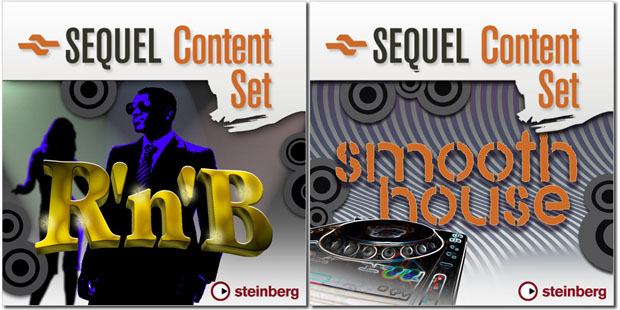 Crafted by professional audio content producers, the two new sets each add a fine selection of first-class loops to the already extensive library included with Sequel 2. The content is arranged in practical construction kits that are easily accessible thanks to the smooth integration into the MediaBay.
The R'n'B content set comes with 232 carefully selected loops, including soulful pianos, mellow strings and spacious synths along with some of the smoothest beats available. The Smooth House content set delivers 203 great-sounding loops, ranging from deep house to funky disco over to the latest electronic beats.
With these newly available sets, Steinberg boasts a total of seventeen Sequel Content Sets, which together cover almost any conceivable style.
The Sequel Content Sets are available exclusively in the Steinberg Online Shop for download.