Apogee Electronics officially announces today the end of production for its award-winning X-Series and Rosetta 800 converters. Since their release in 2003, the X-Series and Rosetta 800 converters have set the industry standards for high-end, professional audio conversion quality and have further established Apogee as an industry leader in digital audio conversion.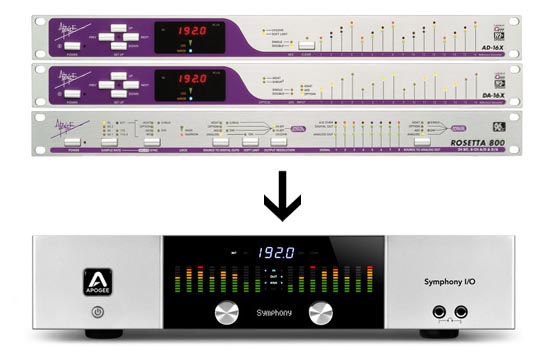 While production will continue on Rosetta 200 and all X-cards, the torch will be passed to Apogee's new flagship interface, Symphony I/O, as the historic X-series and Rosetta 800 converters step down from their notable place in Apogee's 25-year history. Full customer support service for the X-Series and Rosetta 800 converters will continue as usual.
Current owners of these legacy product converters can feel free to contact technical support at support@apogeedigital.com, or contact sales for information on upgrading to Symphony I/O at askapogee@apogeedigital.com.