Unfortunally, the RozzBox you`ve been interested in will be no longer in production,
because it wasn`t possible for me to manufacture any longer at the old price.
'old' Rozzbox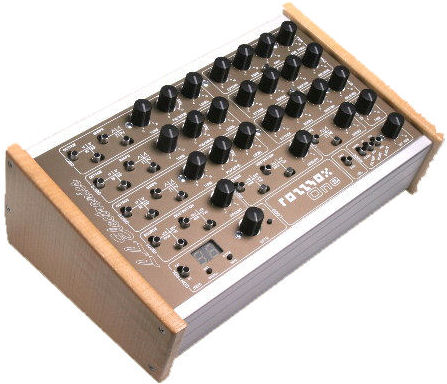 The people from Rozzbox are working on a second model for quite some time now, the "RozzBox One V2", which was changed slightly in appearance, and which offers much more features, and more options such as polyphony.
They already have the Prices for the new models, but they will be much higher than the
ones we offered the old RozzBox for. It was impossible to avoid that step, because at the old conditions, it had been impossible for them to continue the manufacturing process.
The first pics, specs and prices for the new RozzBox V2 are online. If you want to,
you can get the new infos here:
http://www.rozzbox.de/
The official Homepage will be reopened the 1. of december, with the possibility to
preorder the new Box.