Providing color-coded buttons with symbols to help identify key functions and distinguish between djay's extensive shortcuts, the djay Keyboard Cover transforms your Mac notebook into a DJ controller and helps you taking your mix to the next level. In addition to MacBook and MacBook Pro notebooks with US keyboards, the covers are now also available to users of the original (silver keys) and European Mac notebooks!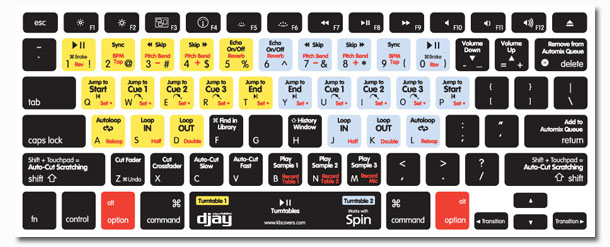 The cover consists of soft, ultra-thin silicone that won't slip off the keyboard and is non-restrictive to regular typing. And as an extra, it also helps to safeguard your Mac from any dirt or spills at the party.
The covers are available now for just $29.95 from the KB Covers website. Enter the code DJAY10 at checkout to receive a 10% discount (limited time offer)!