Monostudio is a realtime effects processor with built-in vintage drumcomputer. It enriches the sonic palette of the already extremely versatile Korg Monotron analogue ribbon synthesizer.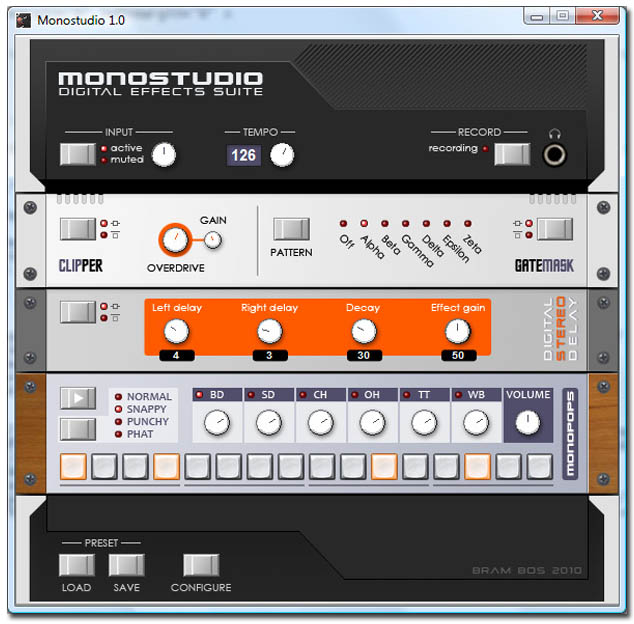 It allows you to easily record your jamming to wave-files, adds a classic drumcomputer (inspired by the vintage Korg Minipops) and spices up the sound with tempo-synced digital effects. Monostudio uses ASIO and highly optimized signal processing to give you realtime, ultra low-latency effects processing. Whether you're sound designing or just noodling around, Monostudio adds to the funfactor of your Korg Monotron.
Minimum system requirements:
Windows XP
Asio drivers (I recommend the free ASIO4ALL if you don't have ASIO drivers for your PC)
630MHz CPU or higher (1.6GHz recommended)
512Mb RAM (1Gb recommended)
800×600 screen resolution
Korg Monotron synth (not included in download)!
Monostudio is freeware, but a small Paypal donation would be appreciated to support development and bandwidth costs!