Ambient noise: Hiss. Hum. Traffic. Wind. Air conditioning. They can all wreak havoc on dialog tracks. With Waves W43, they're a thing of the past.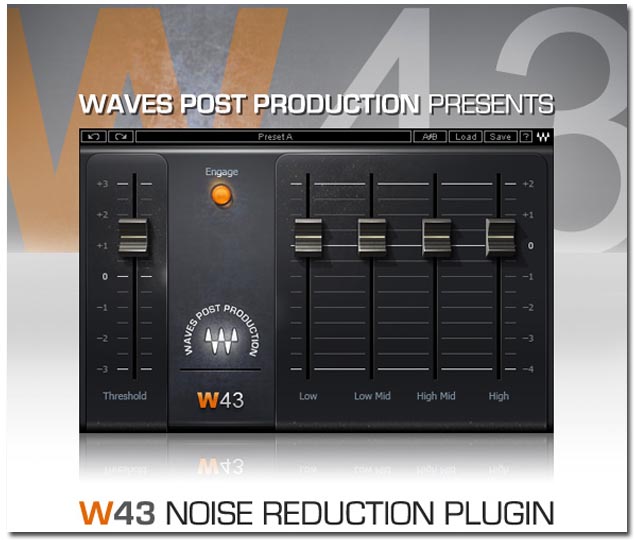 Inspired by the renowned CAT43, the W43 noise reduction plugin builds upon the legacy of the popular unit that's been a post production favorite for decades. With four fixed frequency bands, the W43 is an affordable, easy-to-use plugin which delivers high quality, minimal artifact noise reduction like the original hardware, while adding all the advantages of software.
Zero latency for perfect picture sync
Multiple simultaneous instances
Intuitive and easy-to-use
More affordable and portable than hardware
W43 Noise Reduction Plugin is available separately and in Waves Mercury. Mercury V7 owners covered by Waves Update Plan receive W43 at no additional charge.