Sonic Charge is the first in 2011 to release something new! Well, it is an update for their uTonic drum software, Sonic Charge µTonic version 3.0. The first major upgrade to their flagship drum machine in over five years. And what an upgrade it is. Sporting over 20 new features and a brand new look, µTonic is as good as new again.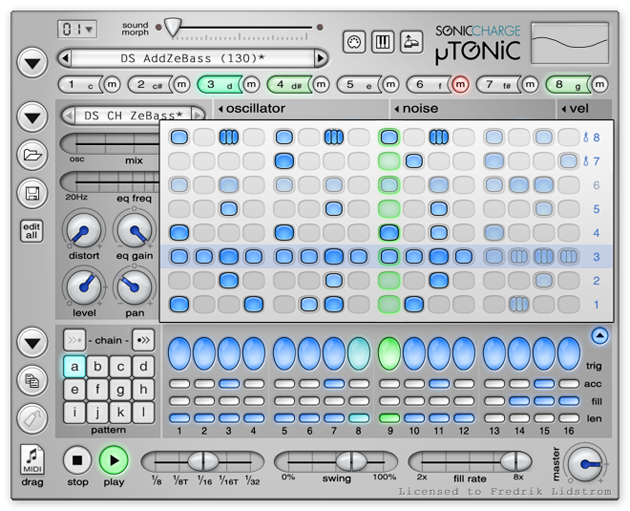 Already own µTonic? Then you are in for a treat, because the upgrade is totally free for all registered customers. All you need to do is download MicroTonic 3.0 and then go to this page and check out your new registration key. µTonic 3.0 is 100% backwards compatible with µTonic 2.0 and when you load your old projects, it will sound virtually identical, so do not hesitate to upgrade.
For the full rundown of whats new, please check this page.
As if this isn't good enough news, Sonic Charge are also releasing a small voice effect plug-in that they call Bitspeek. Bitspeek recreates any audio you feed into it using pulse oscillators, white noise and linear prediction filters. Sounds strange? Well, that's the point. It is supposed to sound strange. See for yourself over here. The price of Bitspeek is $29.