Serato are pleased to announce the release of Scratch Live 2.2 – a highly optimized version of the popular DJ software that provides rock solid performance and new ways to control DJ FX. Scratch Live 2.2 now supports the VFX-1 as a native controller for Serato DJ-FX. Now DJs can plug their VFX-1 into their computer, and have it instantly control the Ultra/Super knobs inside Scratch Live.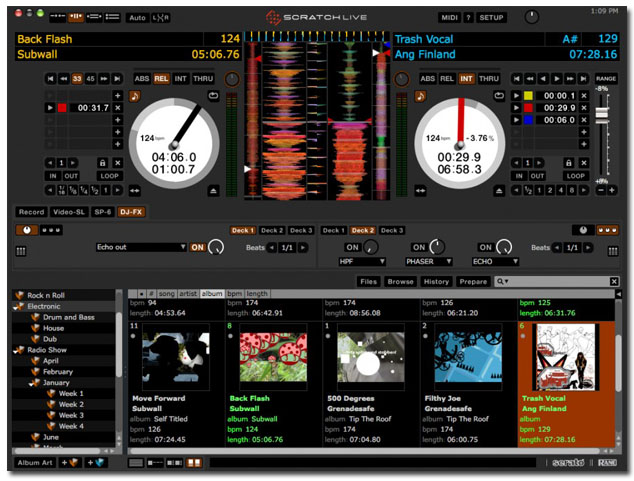 There is also a brand new DJ-FX mapping on Group 5 of the Rane TTM 57SL, offering tighter integration between Scratch Live and the mixer. If you are a Video-SL user you can still assign DJ-FX controls to any of the control groups using the control assign menus.
Along with these new FX controls, we have made over 250 improvements with a focus on stability and performance.
This includes improved file support for Video-SL users, updated drivers for the SL 1, TTM 57SL and MP4, tighter integration with official third party controllers, improvements to library handling, optimization of The Bridge and Mixtape and many more.