The folks at Plugin-Alliance have announced that after an intense public beta phase the V1.1 release of DRUMATOM is now available. DRUMATOM is the first and only software that can help you reduce the crosstalk captured by microphones when you record drums with multiple mics without the use of noise gates, filters etc. Hear your drums as punchy and real as never before.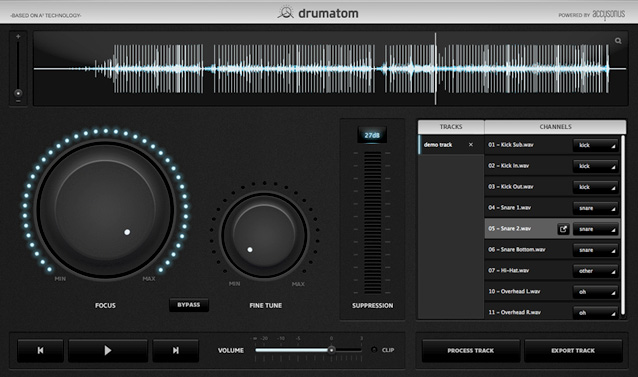 Drumaton
V1.1 is the very first official release of DRUMATOM. If you are already using the public beta you should download the 1.1 update now.
Since DRUMATOM is not a plugin, but our first ever stand-alone software release for Mac & PC, we thought a public beta was the best thing to do, so we could gather the feedback of the fearless early users. In fact, we received a lot of feedback, so thank you for making an awesome concept even better to everybody who tested the beta version.