TC Electronic has released the Virus|PowerCore Unlimited License from Access Music, bringing a new level of synthesis to the PowerCore platform.




Available as an upgrade for the Virus|PowerCore Base License, the new license allows the instrument to be instanced on all of the PowerCore DSPs simultaneously. The Virus|PowerCore Unlimited License is available at dealers now and is also downloadable from www.tcelectronic.com at $249 MSRP.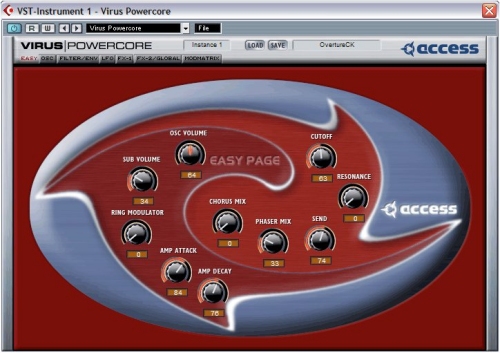 Based on Access Music's award-winning Virus hardware synthesizer, Virus|PowerCore offers three main oscillators, two filters, three LFOs and two envelopes. With the new Virus|PowerCore Unlimited License, one PowerCore PCI allows for 64 voices of polyphony and a 16-part multi-timbrality. Combining four PowerCores results in a 256 voice polyphony and 64-part multi-timbral virtual analog synth and FX processor.




The PowerCore Platform


PowerCore is the open platform DSP engine for professional signal processing for Mac and PC. Its serious processing power seamlessly integrates with any Audio Units- or VST compatible host application. PowerCore includes a number of world-class quality TC plug-ins right out of the box. Optional plug-ins are available from TC and a growing number of respected 3d-party developers such as Access, Sony Oxford, Novation, Noveltech, TC-Helicon, Waldorf and D-Sound. The PowerCore platform consists of PowerCore Element, PowerCore Compact and PowerCore FireWire.