Steinberg Media Technologies GmbH is excited to announce a new addition to its highly successful VIRTUAL PLAYER range of virtual musicians: Virtual Bassist.


Featuring the talents of the programming team behind Virtual Guitarist and Groove Agent, Virtual Bassist provides all manner of bass guitar phrases, sounds and styles, comments Helge Vogt, Steinberg's Product Manager for VST Instruments. Steinberg is now in the unique position of offering a whole backing band of intelligent, musically-oriented VST instruments directly within the virtual audio environment, adds Vogt.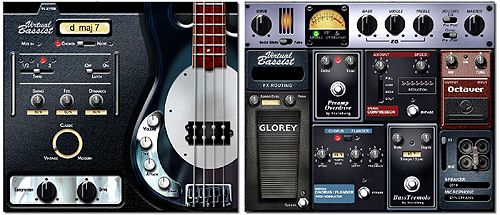 Pricing and availability:


Virtual Bassist will be available from Q1, 2005 for €215.00 SRP (excl. VAT). Pricing subject to regional variations.

Check out our productpage (link below) or www.steinberg.net for more information.