The Hercules DJ Console combined with the specially optimized version of the TRAKTOR mixing software will transform any music lover into an aspiring DJ. Your computer and CDs or MP3s are all that is needed. The handy hardware console affords complete control of the tracks: spinning, scratching, cueing, looping or mixing – all the software's functions are controlled directly from the mixer. And it even has an integrated USB audio interface.


Native Instruments has developed an optimized version of TRAKTOR DJ Studio especially for the Hercules console. This combination of hard and software, with dozens of professional features, offers a complete solution that is bound to rock the house.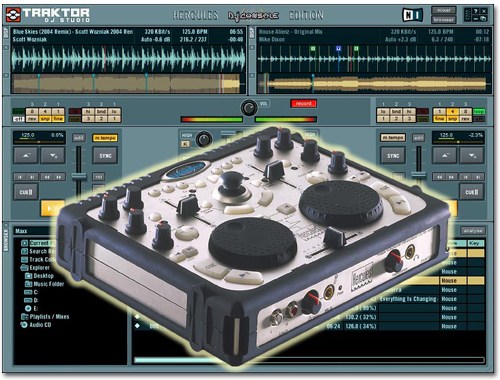 The Hercules DJ Console and the TRAKTOR DJ Console Edition are available exclusively in the NI Online Shop for the unbeatable price of 199.- Euros or 229.- US Dollars. If you already own the Hercules Console but not the TRAKTOR software, you can upgrade to the powerful TRAKTOR DJ Console Edition fast and conveniently in the NI Online Shop via download.

Info on Hercules DJ Console powered by TRAKTOR: http://www.native-instruments.com/djconsole.info or check out our product pages on both products (links below).