THE ABSYNTH 3.0.2 UPDATE – New version providing numerous enhancements and new content. Registered ABSYNTH 3 users can now download the new 3.0.2 update for free.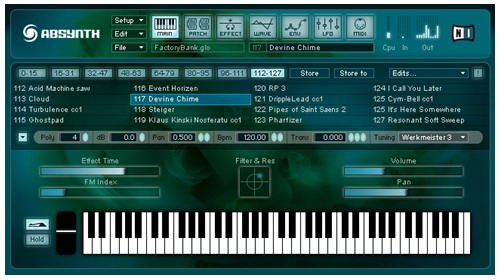 The new version not only offers several improvements, such as 8 individual outputs in plug-in mode, but also additional content. Exclusive presets designed by Brian Clevinger, ABSYNTH's creator, as well as 64 new "Universal Library Files" are included. The "Universal Library" contains pre-fabricated sound design building blocks, such as intricate rhythmical envelopes or complete oscillator channels, offering users new and intuitive ways of creating new sounds.

For the free download please visit the Native Instruments update page.