PSOFT has released version 1.1. of CHRONOstream. The application works 25% faster than its previous version speed (v1.0x). A mainly fixed part is an engine of the PHISYX which is Time/Pitch scaling technology at world-class level.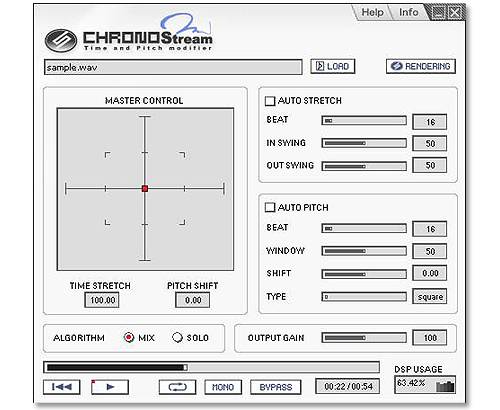 CHRONOStream is a Time / Pitch Scaler for audio data. Time and pitch controllers work fully independent, so that they do not affect each other when they are edited. CHRONOStream produces natural sound quality.
For more information check out our CHRONOstream product page (link below). For a free DEMO download please visit the PSOFT website.