Access is excited to announce the immediate release of version 1.1. of the Virus Powercore softsynth, which contains loads of improvements and bug fixes. The free software update is available at the TC Electronics support website.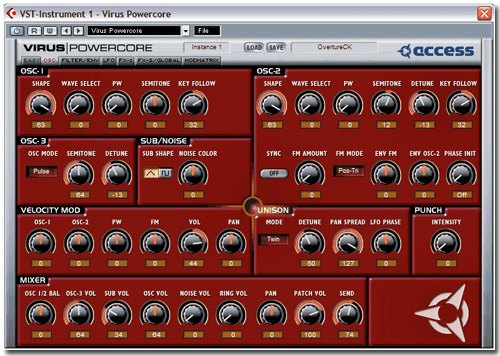 Changes since version 1.04 – Improvements and changes:
– Improved support for large ADMA count
– Improved automation scheduling
– Improved arpeggiator timing and sync
– Improved transmission of patch changes
– Improved window redraw handling with Logic PC 5.5
– Improved handling of categories
– Several other minor improvements
– All parts default to output 1

Bug fixes:
– A parameter #114 (Arp Clock) related crash bug was fixed
– Virus Input plug-in does not crash with generic UI open anymore
– Stepper buttons crashed the plug-in under certain circumstances in Logic Pro 7
– Several other bug fixes
For more information and update downloads please visit the TC Electronics website.