Steinberg Media Technologies GmbH is pleased to announce that the latest update to its Cubase SX and Cubase SL music production software products are now available as downloads from the Steinberg website. The update features over new 50 new functions as well as numerous other enhancements.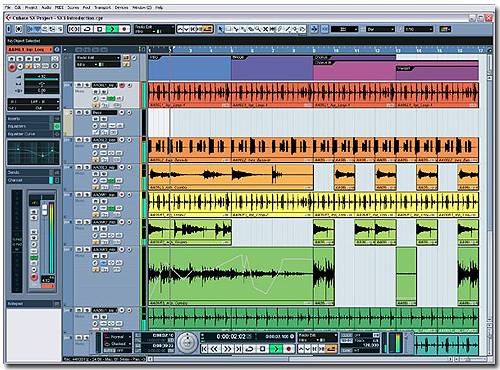 Version 3.1 extends Steinberg's music production system Cubase SX/SL with the addition of many new features – and at no cost – for all Cubase SX3/SL3 customers. The combination of Studio Connections II: Audio integration and the new External Instruments function ushers in a new era in hardware and software integration. Cubase SX/SL 3.1 also adds a variety of new editing and mixing features that make Cubase SX/SL even easier to use. Professionals working in surround production or mixing environments can now utilize Steinberg's Dolby Digital and DTS Encoders. And any Cubase SX/SL 3.1 user who needs even more CPU power can run their software on computer systems with more than two processors, including the latest generation of DualCore processors from AMD and Intel.
Feature Highlights:
* Studio Connections Phase II: Audio Integration
* Seamless integration of External Instruments
* External FX MIDI Integration
* Support for Nuendo Dolby Digital and DTS Encoders
* Automatic latency compensation for external hardware
* Freezing of MIDI track parameters
* New "Equal Power" Panner
* Enhanced Mixer Handling
* Extended Archive Functions
* Extended Multi Processor Support
For more detailed information check out the SX/SL page at the Steinberg website. For the update download please visit the Steinberg Update page.