Rob Papen has just released version 1.1. of Blue. This cross-fusion virtual synthesizer delivers FM Synthesis, Phase Distortion Synthesis, Wave Shaping Synthesis and Subtractive Synthesis is one creative combination.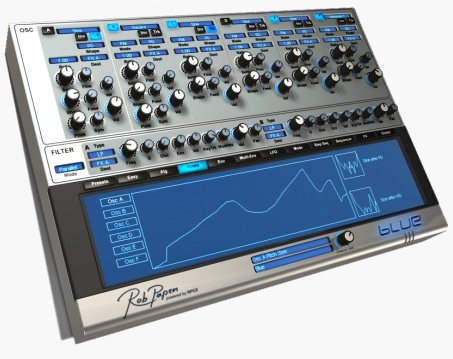 Version 1.1 has the following improvements:
– New preset banks included HipHop/RnB.
– Dynamic oscillator destination screen update with other algorithms, Comb Filter FX, Sequencer running led and much more.
– Improved main Envelope resolution, to avoid clicks.
– Minor bug fixes at PC and Mac.
For more information please visit the Rob Papen website.