The Audio Units versions are now complete. The URS 1970 is smooth and warm, and the URS 1980 is snappy and more aggressive. Both feature up to 192k sampling and 64-bit double-precision processing. Separate compressor and brickwall limiter, internal sidechain with highpass and lowpass filtering.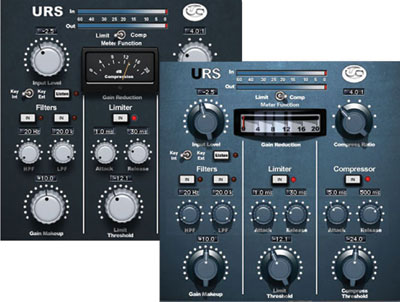 The URS Classic Console Compressor Bundle includes two plugins:
The URS 1970 Compressor
The URS 1980 Compressor
Each plugin includes Compressor / Limiter / Side Chain version and a Compressor Only version. Bundle price $449 Native Audio Units – includes RTAS. 1970 and 1980 sold individually for $249.99 each. 10 Day Demo and purchase now available – iLok required.
The VST versions for OSX and WinXp will follow very quickly. More information at the URS website.