AudioEase announced a new plugin: Speakerphone. If it is a bad GSM connection on a busy sidewalk, a bullhorn with feedback and a helicopter overhead, or a 1952 rockabilly guitar amp in a recording studio live room: Speakerphone gives you authentic speakers of any size together with their natural environments.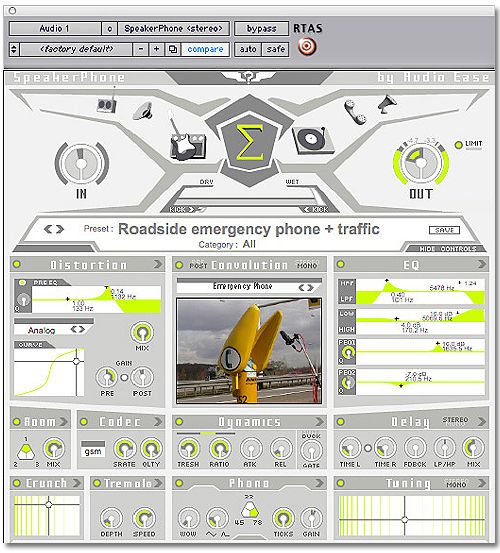 All the walkie-talkies, distant transistor radios, upstairs TV sets, bullhorns and cell phones you'll ever need. Speakerphone will add dial tones, operators and static, and you can select from a wealth of ambiences on either the caller or receiver's end. And with a click you can send anything from the sample-playback bay right to the cursor in your Pro Tools track.
Speakerphone will be released this summer. More information at the AudioEase website.