Phoscyon is a vintage analogue modeled Bassline synthesizer (TB303 clone). The d16 Group has announced that version 1.5. Phoscyon will be released next week. The long awaited Mac OS X release will be available first, followed by the Windows version.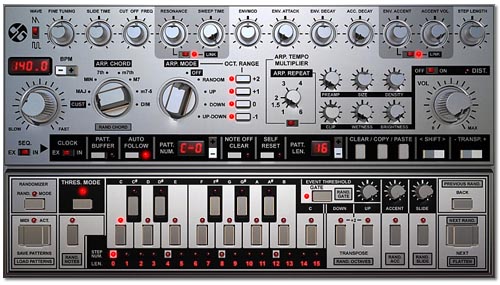 Improvements in this version of Phoscyon:
* Mac OS X support: VSTi version available in Universal Binary format; Audio Unit version to follow.
* All internal patterns are now stored within the host project.
* Various minor improvement and general bug fixes.
The Phoscyon license is cross-platform so registered users get both Mac OS X and Windows versions.