New software upgrade for all VENUE users adds powerful new features. Digidesign is now shipping D-Show 2.5 software, which improves on the VENUE system acclaimed operating system by providing many new powerful features and enhancements to speed up your workflow whether you are mixing sound live or post show.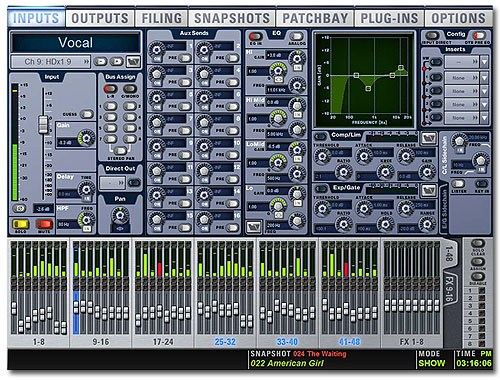 D-Show 2.5 software supports the VENUE system's flagship D-Show™ console and new D-Show Profile™ console, and provides numerous user enhancements and unparalleled control in an easy-to-use interface.
D-Show 2.5 software adds a new Event List, which allows you to create macros on either D-Show or D-Show Profile for complete user customization of buttons, footswitches, and General Purpose Interface (GPI)-connected devices. In addition, D-Show 2.5 software offers enhanced routing for mono and stereo (Personal Q) matrixes, allowing for a higher degree of flexibility in available input choices. These new features, plus numerous user enhancements, provide unparalleled control and ease of use when mixing live sound—a hallmark of D-Show software.