REAKTOR 5 PLAYER is your free entry point to the award-winning and avant-garde audio world of REAKTOR 5 – the super-powerful modular sound studio that made Native Instruments famous. REAKTOR 5 PLAYER offers you an easy to use interface and gives you access to the high-end, professional sound of REAKTOR. REAKTOR 5 PLAYER can be used with the free FACTORY SELECTION, featuring three unique instruments with over 200 sounds. Users can also expand their arsenal with the growing range of KOMPLETE Instruments & Effects powered by REAKTOR. Simply load an instrument and start playing!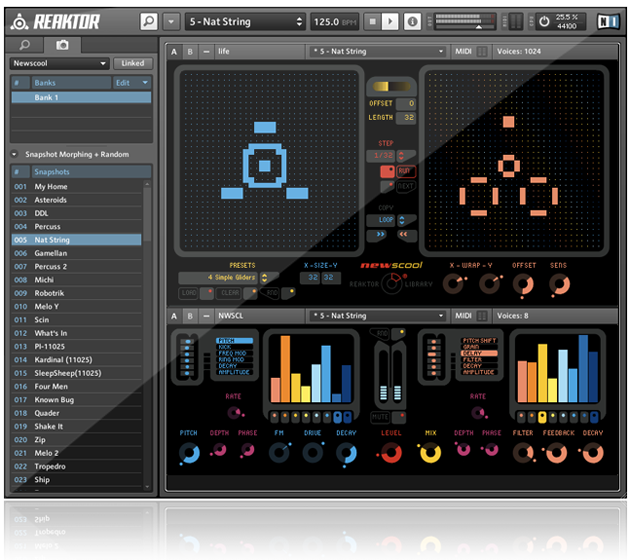 With over 10 years of development behind the REAKTOR software, its time to enjoy the sheer quality of sound and experience the benefits. The unique design of REAKTOR 5 PLAYER means that it requires little REAKTOR experience, and can simply be enjoyed without the need to dig deeper into programming or patch creation.
If you're a musician full of ideas, REAKTOR 5 PLAYER is the perfect way to utilize the rich sonic palette of REAKTOR.
As an inspiring starting point to the REAKTOR world, make sure you also download the free REAKTOR FACTORY SELECTION. It includes three exceptional REAKTOR Instruments offering more than 200 sounds: Included is the powerful Carbon 2 synthesizer, the highly unconventional drum module Newscool, and the unique sound generator SpaceDrone.
More info on the FACTORY SELECTION. Free download will be available September 1st, 2010.