In time for the holiday season Steinberg are very happy to announce the release of three new service updates: the updates to WaveLab 7.0.1 and WaveLab Elements 7.0.1, and the CC121 1.6 update. All three updates are available as free downloads and add new functions.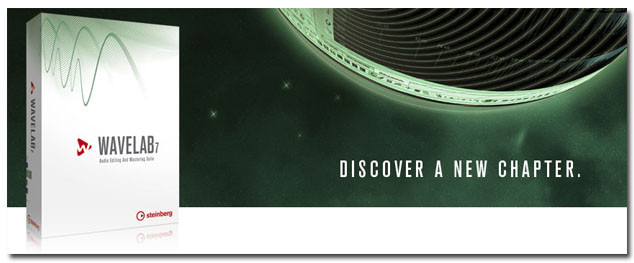 Steinberg released a new, extensive maintenance update for its industry-leading mastering solution, WaveLab 7. The new update includes a wealth of enhancements and addresses issues that have been reported by our valued customers.
The new update will further improve the stability and usability of WaveLab 7 in areas such as plug-ins, file handling, transport, Audio Montage, burning engine, Batch Processing, key commands, time-stretching and the graphical user interface.

CC121 update adds new functions
As of today, a new update for Steinberg's CC121 advanced integration controller is available for free download. The 1.6 update adds new intuitive functions to the controller unit that will accelerate your workflow and make working with Cubase even more convenient.
First of all, the new EQ gain inverse function allows to invert the gain of individual EQ bands or the entire EQ gain curve — a time saving feature for those wanting to eliminate unwanted frequencies. The update also adds a scrubbing mode with an adjustable jog wheel speed to the Jog/Shuttle function. Completing the new feature set is the switch option which allows for fast and convenient access to different working modes in the function button area.
The CC121 update is available as a free download from the Steinberg website. Download WaveLab 7.0.1 | Download WaveLab Elements 7.0.1