FREE UPDATES FOR ALL ELYSIA PLUGINS – All of their plugins have been worked on and now feature some nice improvements. The mpressor and the niveau filter have been updated regarding the display issue in WaveLab 7 and also feature the parameter display from now on. On the alpha compressor, the gain reduction meter in unlinked mode and parameter linking in linked M/S mode have been fixed, and a multichannel mode for the RTAS mix version has been added.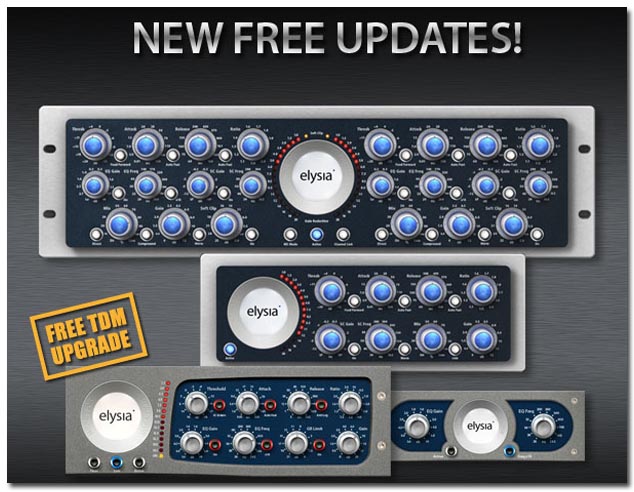 MPRESSOR ALL-IN-ONE INSTALLER INCL. TDM
The new mpressor installer includes all formats in one, enabling all users to use TDM as well. Customers who have bought an "mpressor TDM" license please contact us to receive a new authorization free of charge which is needed to run the new version 1.0.4 – "mpressor" and "mpressor Native" customers can go ahead and use the new installer without needing to change anything first.
ALPHA COMPRESSOR TDM VERSION
Now that the few known issues of the alpha compressor plugin have been fixed, programming the TDM version will be the next thing on the agenda. The release will take place a little bit later than originally scheduled. We hope for your understanding that we preferred to release an optimized version of the alpha (which they now have) in the TDM format right from the star.
DOWNLOAD THE NEW INSTALLERS HERE