Avid today introduced a series of new Mbox® family options—delivering innovative, professional features and flexible, open workflows so artists can create distinctive and compelling audio, in the studio or on stage.
New Mbox Family Options: Portable Personal Recording Systems Now Available With or Without Pro Tools
Following on the heels of the Pro Tools version 9 launch in November 2010, Avid is now offering Mbox recording solutions bundled with Pro Tools 9. The new bundles—Pro Tools + Mbox Pro, Pro Tools + Mbox and Pro Tools + Mbox Mini—give musicians and engineers the ability to turn their Mac or PC into a portable recording, mixing and production studio using the industry's most popular DAW for an Avid-advantaged workflow. For the first time ever, customers can also opt to purchase the Mbox Pro, Mbox or Mbox Mini as a standalone recording interface for use with their favorite third-party audio software. This flexibility enables customers to design a workflow that best suits their needs.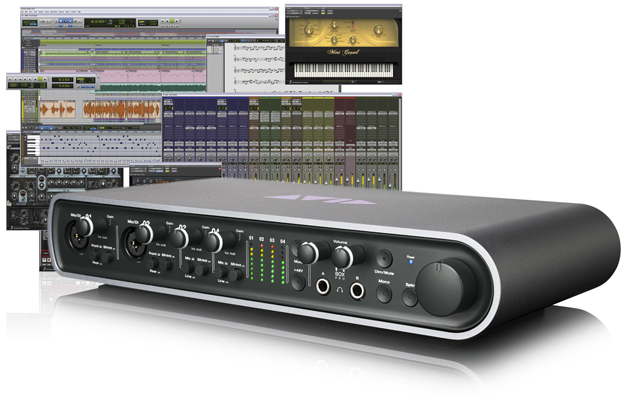 Pricing and availability
Pricing for Pro Tools + Mbox bundles begins at $699.99 for Pro Tools + Mbox Mini, $899.99 for Pro Tools + Mbox and $1,099.99 for Pro Tools + Mbox Pro. Pricing for standalone Mbox interfaces begins at $299.99 for the Mbox Mini, $499.99 for the Mbox and $799.99 for the Mbox Pro. All options will be available worldwide on March 21, 2011.
For regions outside of the U.S., please see your local retailer for pricing. For more information on features and availability, visit: www.avid.com.