Steinberg today releases LoopMash, a mind-blowing music app for creatively mixing and rearranging beats, tunes and effects. Now available for your iPhone and iPod touch, this inspiring mobile instrument lets you choose from over 40 presets and 250 addictive loops ranging all the way from ethno to disco.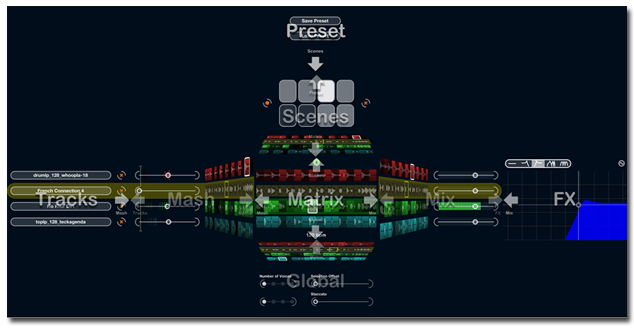 With its innovative approach to mixing music, LoopMash simultaneously merges up to four two-bar loops by matching and replacing comparable elements. By using the included studio-grade effects, you can easily spice up your performance and make your music sound even gnarlier.
Quality content, intuitive control and 3-D navigation for effortless page browsing make this app a must-have for party-goers, music aficionados and pretty much everyone in between.
Key Features
More than 250 addictive audio loops included
Over 40 presets to get you started right away
Intuitive 3-D swipe-page navigation
Load and play with up to 4 loops per scene
8 scenes available per preset
4 studio-grade effects for more sound control
Loopmash at the iTunes App Store