Numark, the world's leading manufacturer of DJ technology, introduces the M8, a professional four-channel DJ mixer with integrated effects. Regardless of a DJ's source material, the M8 mixer is designed to serve as the heart of any DJ rig. With the M8, DJs can mix vinyl, CDs, a microphone or any other line-level audio source using the mixer's four-channels. There's even a pair of RCA inputs right on top so that DJs can easily connect a portable music player or smartphone as a playback source.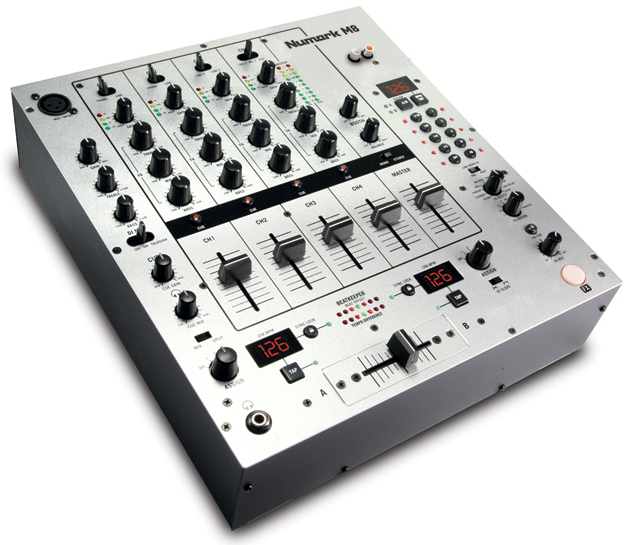 The M8 mixer doesn't stop with simple mixing, it has built-in dedicated three-band EQ controls for custom shaping the music anytime on any mix. Users can create on-the-fly remixes and stunning song transitions by engaging M8's high-quality, beat synced effects. Incorporating an MC or pumping up the audience is easy with the dedicated microphone channel with XLR input, independent gain control and EQ. Beatkeeper™ technology automatically detects a song's BPM for seamless crossfades from track to track.
Built like a tank, the M8 is designed to withstand demanding performances and still make the next night's gig. For any DJ looking to add four channels to their performances, Numark's M8 is truly a world-class performer.
"The M8 brings four channels and essential features to the gig" said Chris Roman, Product Development Manager, Numark. "Any DJ who wants to extend what they can do with multiple sources should pick up an M8."
The M8 mixer will be available Q2-2011 from musical instrument and DJ retailers.