The Tube-Tech Classic Channel is a new take on a vintage channel strip. It is unmatched by others in its exclusivity and warm sound by combining the most famous and classic Tube-Tech gear. In short, it's not something that just gets the job done – it's your dream channel strip.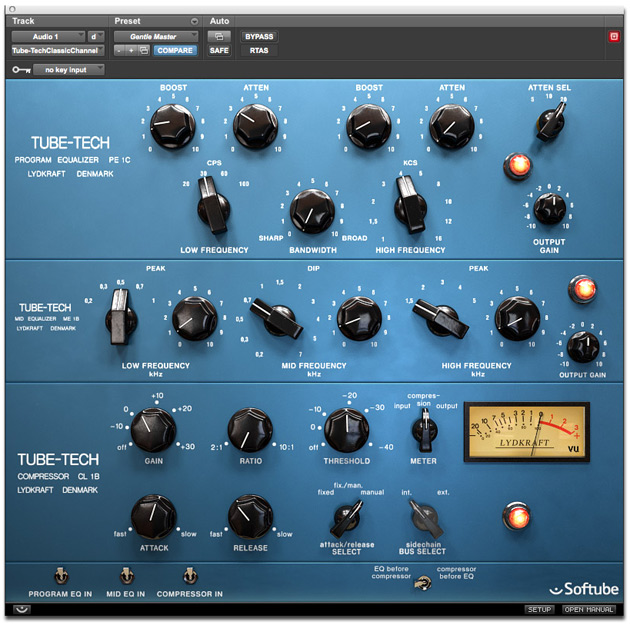 The Classic Channel Bundle is a combination of three Tube-Tech classics: The industry standard CL 1B compressor, the warm "Pultec" PE 1C equalizer and its perfect companion, the midrange ME 1B equalizer. The Classic Channel comes as a bundle of four plug-ins, the three separate units plus an extra channel strip plug-in which contains all three. The combined plug-in will save you processing power and enhance your workflow while the separate units will give you all the options and flexibility you may need.

Tube-Tech Classic Channel Bundle is available today at a price of $699 through the Softube web store or authorized Softube dealers. Also available as a separate product is the Tube-Tech ME 1B for $199. For those of you who already own the CL 1B and/or PE 1C it is possible to upgrade to the Classic Channel at a reduced cost.
Tube-Tech Classic Channel Bundle Includes:
Tube-Tech Classic Channel
Tube-Tech CL 1B Compressor
Tube-Tech PE 1C "Pultec" Equalizer
Tube-Tech ME 1B Mid-range Equalizer