Propellerhead Software today announced that for limited time owners of its flagship Record–Reason Duo product will be able to purchase the Reason 6 upgrade at whatever price they choose, starting at $1.00 / €1.00.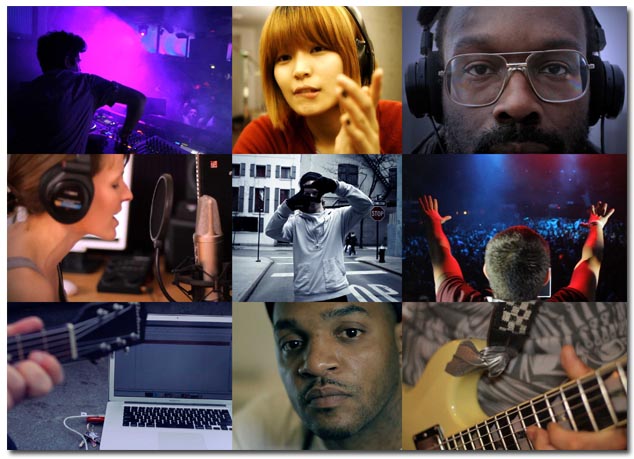 "Every time Propellerhead make an update, this triggers an interesting and healthy pricing discussion among our customers," says Ernst Nathorst-Böös, CEO. "So, this time were turning the tables and leaving the decision to the musicians themselves. We have built what we think is a really valuable update, including, among other things, three super high-quality effect devices that alone are well worth our regular upgrade price, but that's just what we think. The decision is now yours."
The Pay What You Want offer for the Reason 6 upgrade is extended to all registered owners of both Record and Reason (Duo) with a Propellerhead Ignition Key. The promotion starts upon Reason 6's release on September 30 and goes through October 31, 2011. Duo users may purchase the upgrade as a download directly from Propellerhead's online store propellerheads.se/shop, paying from €1.00/$1.00 to anything they choose. Owners of Reason who do not own Record can purchase the boxed upgrade for €149/$169. After the promotion has ended, Duo users will be able to upgrade at the regular Reason 6 upgrade price. All details are here: propellerheads.se/paywhatyouwant/
New in Reason 6
Combining all the features from Record, Reason version 6 adds audio recording and editing, along with Propellerhead's acclaimed mixing console with masterfully modeled EQ and dynamics on every channel, multiple parallel racks, Line 6 amp models, new effect devices plus additional features. New creative effects designed for inserting directly into instruments and tracks include: Pulveriser, sound crushing effect with crunchy compression, dirty distortion and flexible modulation; The Echo, advanced stereo echo with modern delay and analog tape echo emulation: and Alligator, a three band pattern gate for complex rhythmic texturing. Interface enhancements, high definition audio transpose and true 64-bit compatibility highlight other new feature improvements.
Pricing & availability
Reason 6 will be available for purchase on September 30, 2011 at the following suggested retail pricing:
Reason 6 EUR €405 / USD $449
Reason 6 Upgrade (from any Reason version and Reason Essentials) EUR €149 / USD $169
Reason 6 Upgrade from Record-Reason Duo before October 31, 2011 Pay What You Want (starting at €1.00 / $1.00)