The Noisepad is a user friendly drum computer packed with the latest samples, beats and vocals from A-list artists and producers. It adds a new dimension to your live-sets, parties and all places where you want to make noise. Realtime built in effects such as pitch, delay, cut-off, phase, reverb and bit-crush will bring your noise to life. If all that isn't enough, you simply upload your own samples to the custom soundbanks using iTunes.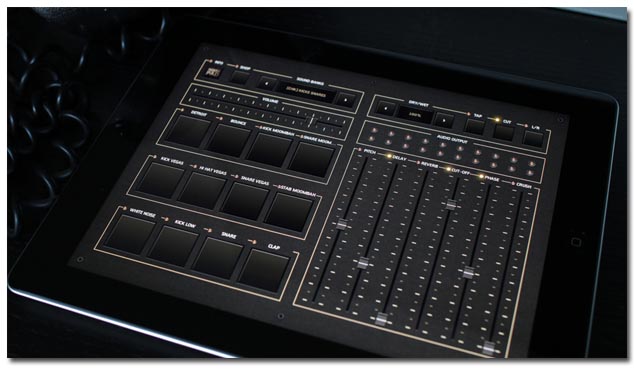 Noisepad Chuckie Edition
Chuckie is the first A-list artist to be involved in the development of the Noisepad. In a need for live sampling on stage in combination with his standard gear, Chuckie came up with this mobile tool for his livesets.
Chuckie: "I can't stop playing with the thing. For me it's a tool which gives me the freedom and usability i need in a live-set. The design process was fun for me, what to go for! Retro style equipment feel or a futuristic spaceship control center, i think we found a delicate middle ground of the ideas i had in mind."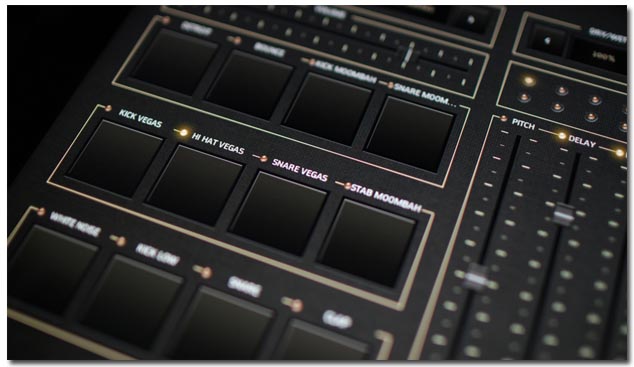 Features
Sound effects: Pitch . Delay . Phase . Cut-off . Reverb . Crush
Slider double tap: reset the effect to the off position
Soundbanks: samples & beats are organized into multiple sets
Cut: each sample cuts previous sample
L/R: switch the orientation to suit left or right handed
Tap: tap for the tempo of your effects
Volume: set the Noisepad volume separately from the device volume
Effects Dry / Wet: set effect strength from 0 to 100%
Audio output: output meter
In-App shop: download the latest samples from your favorite artists
Background music: play a track in iTunes and make some noise on the same device
Custom soundbank: upload your own samples using iTunes
(.CAF / .WAV / .MP3 audio files, 22khz / 44khz / 48khz, stereo / mono ).
View here how to upload samples.