Gemini, an esteemed manufacturer of DJ and Pro Audio equipment, today introduced their newest USB DJ controllers, the FirstMix I/O and FirstMix Pro. Both digital controllers make professional DJ features more accessible and intuitive, and they'll both be displayed at Booth 20453.
One year ago, Gemini changed the industry with FirstMix, a cost-effective, user-friendly USB DJ controller that made the digital DJ world available to anyone. Today, Gemini introduces the FirstMix I/O and FirstMix Pro, two intelligent DJ solutions that take features and functionality a few steps further.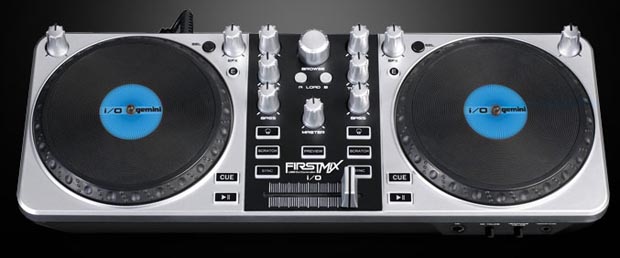 Both units interface with a PC or Mac via a standard USB connection, so users can easily choose songs from their iTunes library with the included MixVibes LE DJ software. The new controllers also employ professional features like touch-sensitive jog wheels for scratching, pitch control for beat matching, plus effects and EQ for creative song manipulation.
"We want to help DJs grow from beginners to professionals," says Alan Cabasso, President of Gemini. "Our FirstMix Series offers a natural progression for aspiring DJs, providing feature-sets that advance with the users and complement their level of experience.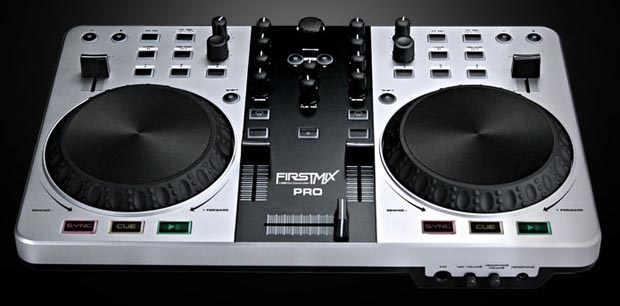 The Series has a solution for everyone, even veteran DJs who want a convenient, portable digital solution to use at parties and small events."
Since 1974, Gemini has designed products that offer value and innovation in the DJ and Pro Audio markets. Today, their portfolio continues to develop in scope and diversity, providing gear for DJs, musicians, engineers, professional installers and general music enthusiasts around the globe. From CDJ media players and digital controllers, to high-quality mixers, monitors and loudspeakers, Gemini has built a legacy with passion for innovation and devotion to their customers.
Minimum Advertised Price – FirstMix I/O: 149 Euro; FirstMix Pro: 229 Euro