Announced many, many moons ago, Behringer has finally set a date (July 27th) for its worldwide release, the Behringer X32 Digital Mixing Console. The X32 console sets a new benchmark for live sound mixing along with unprecedented value. Behringer is proud to offer the full-featured X32 digital mixing console with it's large input and output channel count, comprehensive processing, flexible expansion options and intuitive user interface—all at a price point that anyone can afford!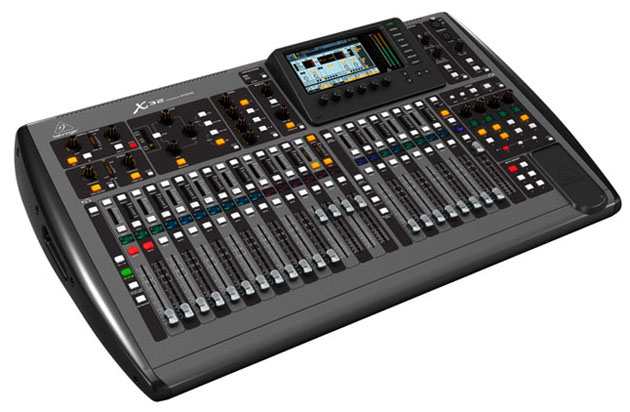 Powered by MIDAS & KLARK TEKNIK
When we began development on the X32, we called on our sister companies, MIDAS and KLARK TEKNIK, recognized the world over for their digital consoles and EQ/FX processing, for implementation support. The programmable, high-grade mic preamps found in the X32 are based on a genuine MIDAS design, all the way down to their A/D converters. The resulting design ensures superior common mode rejection (CMRR) and extremely low harmonic distortion (THD). The X32 is an amazingly clean amalgam of high technology merged with superb user-friendly features.
We received brilliant support from MIDAS and KLARK TEKNIK in designing X32's GUI (graphical user interface), a major advancement in digital mixing made easy, productive, and well… fun! They also drew on their extensive experience in FPGA (Field Programmable Gate Array) coding for rock-solid, ultra-low latency digital channel patching—giving the X32 the capacity to handle up to 168 sources on 168 destinations, including the two AES50 ports. You can expect to see more collaboration between BEHRINGER and MIDAS in the very near future.