Beatport, the world's largest dance music community and music store for DJs, today debuted a new service designed to sell mixtapes from the world's leading DJs, called 'Beatport Mixes.' While other services have attempted to distribute mixtapes through overlay-heavy podcasts or ad-ridden Internet radio-like experiences, Beatport Mixes presents the entire long-form, continuous mixtape as the DJ intended it to be heard—in DRM-free, high-definition files.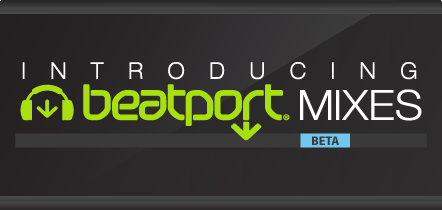 Launched as a limited public beta, Beatport Mixes contains hundreds of mixtapes from a broad range of world-class DJs, including mixtapes made available exclusively to Beatport from the likes of Diplo, Fedde Le Grand, Todd Terry, Stefano Noferini, and more. Diplo's "Enter The Beat Portal" mix for instance includes 24 tracks and clocks in at 59 minutes in length. The download begins with a highlight of the second wave of the moombahton movement, consisting of "Beat Down feat. Iggy Azalea," by Steve Aoki & Angger Dimas; "Turn off the Lights," by Paper Diamond; and "Uncrushable," by Beatport standout Bro Safari. It ends with a mélange of popular bangers Diplo has played to crowds worldwide.
"I was always a DJ before I was making original tracks," said Diplo. "The DJ is the backbone of dance music. DJs [have] been the direct distributor, and mixtapes are the way I can bring fresh sounds to people. Real DJs don't wait for them to blow up. Beatport Mixes gives me an audience of kids that LOVE dance music from all genres. I now have the ability to share that vision in its purest form with all my fans."
Beatport is already recognized as the world's leading digital music store for DJs, who regularly download the tracks, beats, and loops they need to create their ever-changing set-lists. With Mixes, Beatport introduces a service designed to also meet the needs of their legions of passionate fans.
"Beatport is already the de facto hub of the international dance music community," said Beatport CEO Matthew Adell. "That is an obligation we take very seriously, and the launch of Mixes reflects our commitment to serving all facets of that community with world-class resources."