For the adventurous DJ who likes to edit, or create 'personal' Traktor mappings for his DJ Midi controller there's a tool for making this task a lot easier. However, only for Mac, Xtreme Mapping is an advanced editor that works like a 'wizard' for any Traktor mapping creation or editing.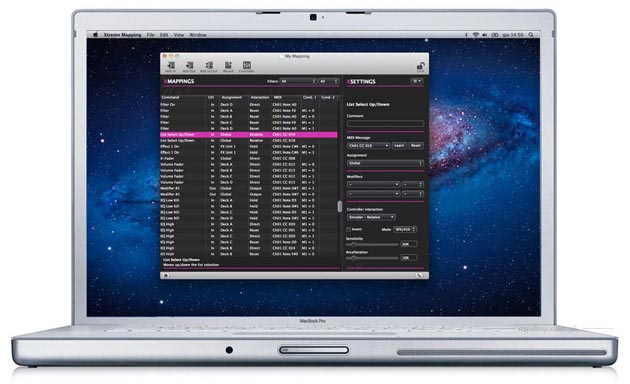 Xtreme Mapping 1.3 is an advanced editor of MIDI controller mappings for Native Instruments' Traktor DJ software. Long and extenuating sessions to configure your hardware are now a thing of the past since Xtreme Mapping makes this easier than ever with a set of convenient features, now including support for the new Kontrol F1 and Remix Decks commands introduced in Traktor 2.5.0.
Long story short: Xtreme Mapping is Traktor's Controller Manager panel on steroids, it can create, open and edit any mapping made with/for Traktor (version 1.2.7 or later) and Traktor 2 (up to 2.5.0).