Image Line have just launched the mobile version (2.0) of FL Studio for iOS. FL Studio Mobile 2 introduces multi-track audio recording. FL Studio Mobile is a complete music production workstation application for iOS (Android is in development). FL Studio Mobile will allow users to create complete multi-track music projects on an iPod, iPhone or iPad and, if desired, load mobile projects into FL Studio (for Windows) and take them to the next level.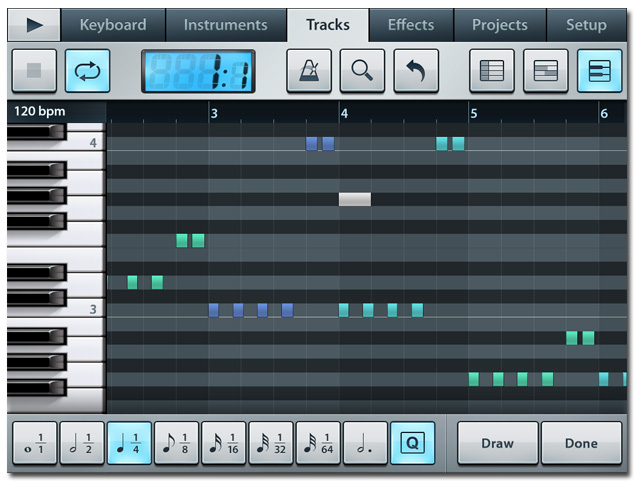 Features include:
Audio tracks – Import WAV/MP3/AAC/AudioPaste & iPod library.
Wave editor – Cut, trim, normalize, reverse, fade in/out
Multi-tracking – Up to 8 track simultaneous recording
FL Studio Mobile HD – Now a Universal App
iPad retina display – Supported
Dropbox – Export to Dropbox. Import from Dropbox App.
Library – Amped Guitar & Bass pack in the shop
ZIP – Export improved to include all custom instruments, audio recordings and the project
NOTE: To load an FL Mobile 2 projects in FL Studio for Windows you will need FL Studio 10.8 or higher. In addition to use the Amped expansion you will need to delete the existing FL Mobile Samples folder, from the Shared Data folder (C:Program FilesImage-LineSharedDataFL Mobile Samples) then re-download it from the content library.
Where's ANDROID will it EVER happen?! – Yes Click here.