Reloop have let us know that their active DJ & producer reference monitor station RELOOP WAVE 5 and WAVE 8 are available now. These active reference monitor speakers are in a class of their own due to their precise playback and powerful rich output. The innovative design makes them ideal for DJs monitoring live in the mix, and thanks to the linear frequency-response curve, producers will also appreciate the Reloop Waves series as reference monitor speakers for studio applications.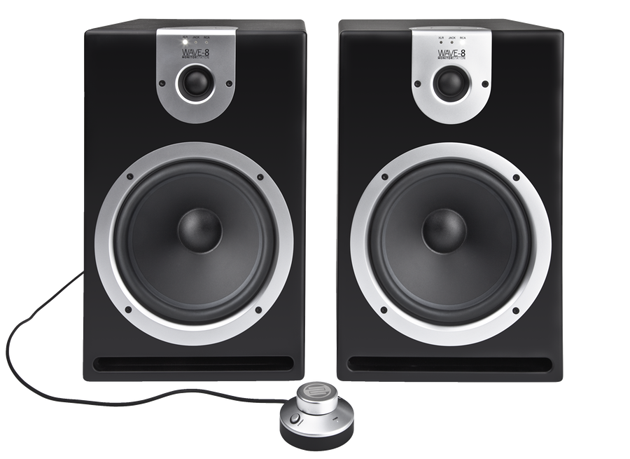 With a total of three different inputs (XLR, 6.3mm jack, and RCA) the flexibility on offer is unparalleled as different sources can be directly connected and monitored, eradicating annoying re-wiring or searching for switches in your cable set up. But what really defines these speakers as the ultimate monitoring station is the External Wave Controller. By accessing this solid control unit, it's simple to command both speakers from the comfort of your desktop (connected via a link cable). With the extra large aluminum knob, the volume can be adjusted effortlessly, and via the Input Selector, it's possible to quickly toggle between the 3 different inputs options (each clearly indicated by a glistening white LED on the front). A further switch can be used to set the station on stand-by, and with a push of a button, the output can be muted (LEDs will be dimmed depending on the status selected).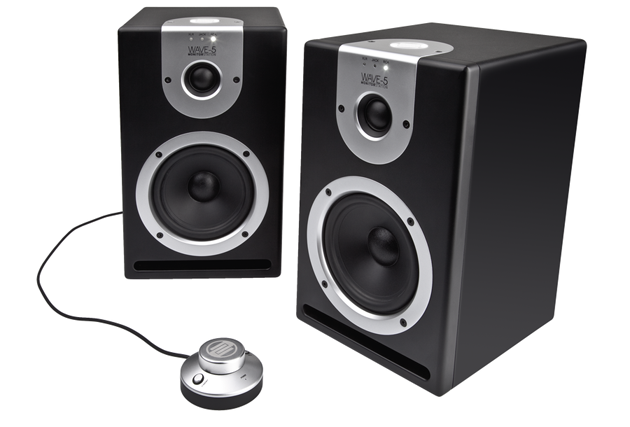 Thanks to the variable EQ and frequency band adjustments, the Wave series can be instantly adapted to almost any room or situation without the need for a sub mixer. The smart tweeter construction has an especially wide audio beam in order to deliver outstanding sound to the listener from various positions, and strong magnetic drivers create the powerful rich sound demanded by the discerning DJs and producers of today. It's importance to stress that while the speakers were in development, Reloop strived for the highest quality components, fine-tuning, and sophisticated design. The result clearly speaks for itself. Aesthetics, versatility and performance are all masterfully combined in this exciting new desktop monitoring station.