MPC Fly 30, which is now available for 30-pin devices, merges unmatched Akai Professional technology with the power of your iPad, embodying legendary capabilities that have made the MPC an industry standard. Its multifunctional, double-hinged design gives you the flexibility to produce tracks anywhere, while also acting as a protective case between sessions and giving you total access to your iPad for normal uses.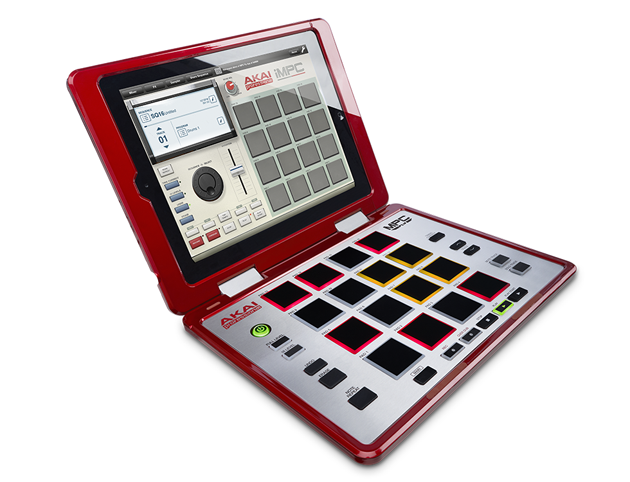 PRODUCE ON THE FLY
For a generation of producers the MPC has been the gold standard for beat making. Now, Akai Professional is delivering the MPC production experience for your iPad with MPC Fly 30, an MPC that can be taken anywhere
and used on a surface as smaller than most laptop computers.
CLASSIC MPC FEEL
MPC Fly 30 includes features that have made the MPC legendary: 16 backlit genuine MPC pads, MPC Note Repeat, and MPC Swing. Your iPad slides into a custom fitted enclosure and the iMPC app provides visual command over sequence editing, sample editing, pad assignments, effects, EQ and more.*
Developed in partnership with Retronyms, iMPC includes more than 1,200 samples, 50 editable programs, 80 editable sequences, and iconic MPC workflow. iMPC is the first app to bring the look and feel of the classic Akai Pro MPC to your iPad and has everything you need to create a beat quickly and easily, including built-in effects, plus the ability to create new sequences and record and overdub beats.