Mixvibes releases today its first major update of CrossDJ for iPhone, including a brand new keylock and iPhone 5 compatilibility.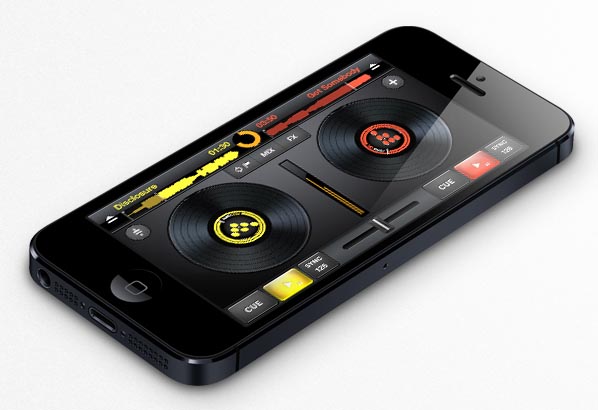 Introducing new keylock
This release includes MixVibe's new keylock feature : when you mix tracks together, no matter how much you change their tempo, the tone remains unchanged. With no distortion in the sound, your mix is more harmonious.
Keylock is especially useful when you mix different music genres. Indeed, 2 tracks from different genres have very different BPMs. As a consequence, this feature allows you to feel completely free and mix various music genres. Keylock is just one of the numerous features included in CrossDJ's in-app purchase.
Great features you get with in-app upgrade
– 11 additional effects : Hi-Pass filter, Echo, Phaser, X-Phaser, Jet, Cut, Chopper, Crush, Bliss, Brake, Roll
– Split output function for headphones monitoring*
– External mixer mode : channel A and B are routed to different outputs
– Advanced preferences : cross-fader cut, pitch bend value, sync mode, limiter
* Requires MixVibes DJ cable (more info: www.mixvibes.com)
Other new features you will find in this new update
– Optimized for iPhone 5
– Tapping on the vinyl when no song is loaded opens up the library to load a song.
– Scratching or looping momentarily activates the parallel waveforms view
– Display of pitch value is now on the pitch slider thumb
– Master knob is linked to the iPhone volume buttons
– Optimized delay effect
– Various bug fixes and enhancements
CrossDJ for iPhone is a fully-featured free app. In-app price for the above mentioned additional functionnalities: 2,69 € / $2.99 / £ 1.99.
Download CrossDJ for iPhone (new 1.1 version)