Pioneer has changed the DJ software bundled with the "DDJ-S1" to "Serato DJ" is set to launch the "DDJ-S1 Serato DJ Edition" with buttons and knobs assigned to functions included in "Serato DJ".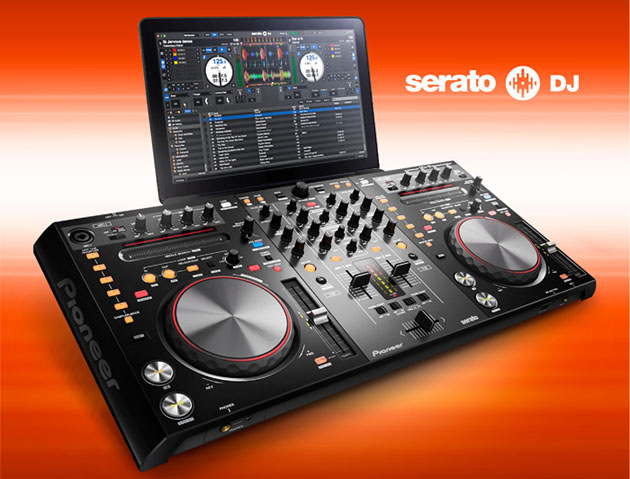 DDJ-S1 Serato DJ Edition
This is a DJ controller that inherits a high level of operability and ease-of-use favored by a large number of DJs, and features a similar layout to Pioneer's professional DJ products and allows plug-and-play operation to immediately start DJing by simply connecting to a PC with a USB cable. This new "Serato DJ" compatibility adds a range of new features such as the SLIP function included with "Serato ITCH", as well as the effects from iZotope, which can all be controlled easily and with an intuitively.
Customers who already own a "DDJ-S1" can update "Serato ITCH" to "Serato DJ" free of charge.
Main features of DDJ-S1
1) Features the layout of Pioneer professional DJ products for a high level of operability
2) LAPTOP dock structure for better integration with notebook PCs
3) Playing address that allows track progress to be checked in an instant
4) High sound quality design for clear and powerful DJ sound
5) Other features
XLR input/output (1 system each) that can connect to professional PA equipment*2, and a range of other inputs/outputs (3 inputs, 4 outputs) allow the system to be connected to various types of other devices.
Operates on USB bus power supplied via a PC*3.
The "P-LOCK Fader Cap" lock mechanism has been used for the channel fader knob and cross fader knob to prevent the knobs from coming loose
Talk-over function available for the two MIC inputs that lowers the volume of tracks when a microphone input is used
Internal sound card