Nic Chagall and Bossi are thrilled to announce that they will be taking part in Pioneer's new DJ Art Mix project. Based on the company's celebrated CDJ-2000 Nexus model, the duo will work alongside renowned German urban illustrator Norm/ab_artig to custom design a unique Cosmic Gate CDJ player. In a special month-long online auction, commencing mid-October, music and art fans will be able to place bids on Cosmic Gate's and other participating DJs media players, with all proceeds channelled to VH1's Save The Music Foundation.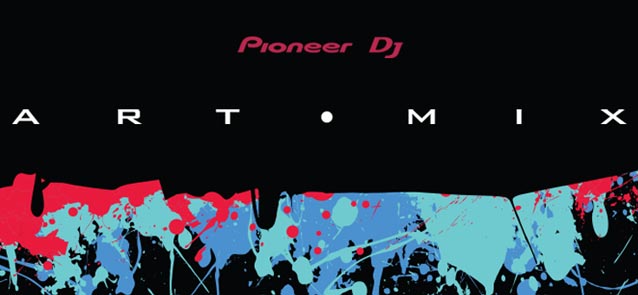 Pioneer's DJ Art Mix Project
Alongside DJ/producers including Ferry Corsten, Markus Schulz, Zedd and Kaskade, as well as industry establishments like Insomniac and Rukes, Cosmic Gate will be diving into the world of urban art to create a one-off DJ player. Using the CDJ-2000 Nexus as their canvas, they'll work with Norm/ab_artig (whose previous credits include work for German premier league football team Borussia Mönchengladbach andthe Ecko UNLTD fashion label). Together they'll create the greatest (and rarest!) piece of Cosmic Gate memorabilia ever.
On announcing their participation in Pioneer's Art Mix, Nic Chagall said: "although it's early days we've already had a whole lot of ideas in mind as to the direction we'd like to take our design. We were immediately impressed when we saw Norm/ab_artig street art – we can't wait to get working with him on it! Basically, this is where the beats will meet the streets!"
Bossi continues: "VH1's impressive push to restore music education programs to public schools has been on both Nic's and my radar for quite a time now. Through the Save The Music charity they're helping nurture talent today that could very well turn into artists whose music we're all listening to in the future. As musicians we see that as being an enormous positive and we're very happy indeed to be able to support that through a channel as creative as Pioneer's Art Mix project."
Cosmic Gate's one-of-a-kind media player will go on display for one-day exhibition at The Bank in Los Angeles (401 South Main Street) on the 10th of October. The day after it will become part of Pioneer's online auction to aid VH1's Save The Music program.
CDJ-2000nexus as a blank canvas
Each Pioneer DJ Art Mix participant will receive one CDJ-2000nexus to serve as the blank canvas on which to paint, design, sculpt or otherwise decorate to his or her liking and as a representation of his or her own customized work of art. Pioneer's unveiling of the collection at the Downtown Los Angeles Art Walk will include music, special appearances and art exhibitions to draw more exposure to potential bidders. Charitybuzz™ (www.chariltybuzz.com), the world's leading charity auction site, will auction off the collection starting October 11 with proceeds donated to the VH1 Save The Music Foundation.
Pioneer DJ Art Mix Facebook Design Contest
The public will also have a chance to be a part of the Pioneer DJ Art Mix program through "ReMixIt," a dedicated design contest on Facebook where followers of Pioneer DJ can submit their own creative CDJ-2000nexus designs. Art submissions will be accepted from August 13 to September 15. The top designer will be awarded a Pioneer DDJ-SX controller and a $1,000 cash prize, and three runners up will receive a Pioneer HDJ series DJ headphone. The winning design will be used and transferred (replicated) onto a CDJ-2000nexus, which will also be shown at the Pioneer DJ Art Mix exhibit.
You can read more about Pioneer's Art Mix Project and VH1's Save The Music Foundation through the links below. Check the usual online channels where Nic & Bossi will be updating you on the progress of their Art Mix design.
www.pioneerdjusa.com/artmix | www.vh1savethemusic.com