As ADE celebrate 25 years of dance music in the Netherlands, Novation celebrate an equally impressive period within the scene, as they clock up a grand 21 years of providing the community with some of the best in production and performance gear.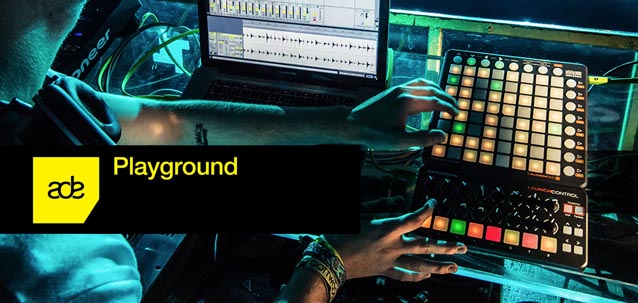 ADE Playground
And what better way to mark this this prestigious occasion than with the launch of the company's new analogue synthesizer, Bass Station II. Providing a complete re-haul of the classic analogue mono-synth, Bass Station II marks a new era for the pioneering firm that brought the innovative Launchpad controller to the market.

The Novation team will be bringing their Show & Tell session to Amsterdam's Walls Gallery, exhibiting their latest gear while providing tech master-classes from Wednesday through Saturday. You will also be able to catch some of the festival's leading producers giving away some of their top tips, as they emphasize Novation's dance music legacy on the firm's iconic anniversary. ADE Playground pass holders will also be entitled to free merchandise and competition entry for product giveaways.

Click this link to obtain an ADE Card!
ADE Playground
Novation Presents: Show and Tell
16-19 October
Walls Gallery