Auto-Tune is used daily by thousands of audio professionals around the world. Whether to save studio and editing time, ease the frustration of endless retakes, or save that otherwise once-in-a-lifetime performance, Auto-Tune is the overwhelming tool of choice. Antares have now released 64-bit and 32-bit Auto-Tune 7 AAX Native versions for Mac and PC. They are free upgrades for all current owners of Auto-Tune 7 (64-bit).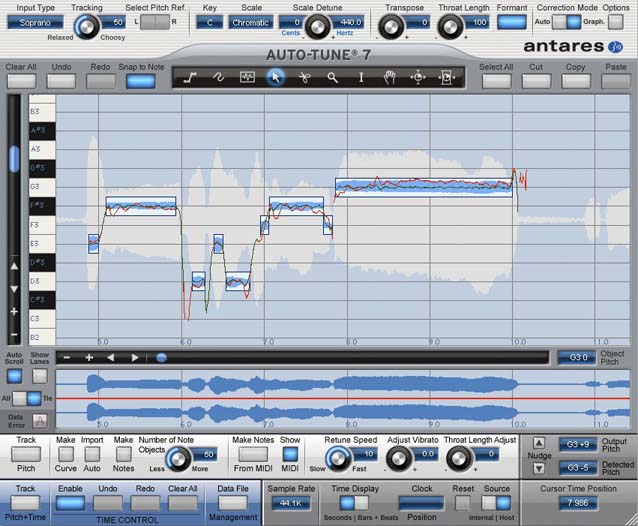 Auto-Tune 7
Hailed at its introduction as a "holy grail of recording," by Recording magazine (and adopted worldwide as the largest-selling audio plug-in of all time), Auto-Tune corrects intonation and timing problems in vocals or solo instruments, without distortion or artifacts, while preserving all of the expressive nuance of the original performance – with audio quality so pristine that the only difference between what goes in and what comes out is the intonation and timing. All with a user-interface that is a model of clarity, speed and ease-of-use.
Owners of Auto-Tune 7 v7.1.3 and earlier and all previous versions of Auto-Tune can upgrade to the AAX version by heading over the Software Upgrade Page and following the directions there.