Harmony Systems announced the worldwide availability of Delora lpTouch 2.0, a major upgrade to their iOS app that functions as a remote controller for the Apple Logic Pro OS X application. lpTouch 2.0 now offers controller functionality for use on the iPad, iPhone or iPod touch. All that's needed is a working Wi-Fi connection between the Mac and iDevice.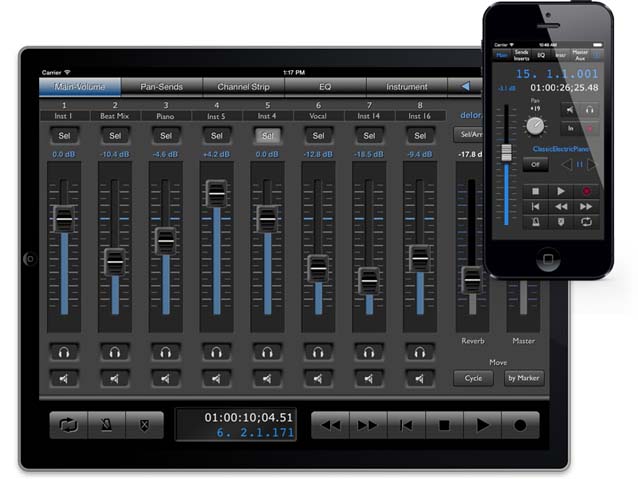 Features & Benefits
lpTouch goes beyond standard transport and playback controls. Adjust channel settings, send values, Logic's EQ, plug-in effects, and software instruments to "dial in" to the right sound. Know where you're at with the bar-beat display, and track name and number identification. All functions are designed uniquely for the iPad and iPhone/iPod touch screen size and operation, including support for both 3.5 and 4 inch iPhone/iPod touch displays.
A new preference setting optimizes performance when using Logic 9 vs. Logic X. Use the iOS Settings app to also set a preference for a black or silver coloring style.
Pricing & Availability
lpTouch is available at the special launch week sale price of $4.99 (USD) on the iTunes App Store, and is a free upgrade for existing users.