Well, we all know the pearl-white versions of Pioneer CDJs, mixers and controllers, next to the standard black versions. However, the brand is taking the next step, … and are going for gold this time! They now claim their flagship Serato controller has received the Midas touch, with the release of a Limited Edition Digital DJ SX (model name: DDJ-SX-N) in opulent gold.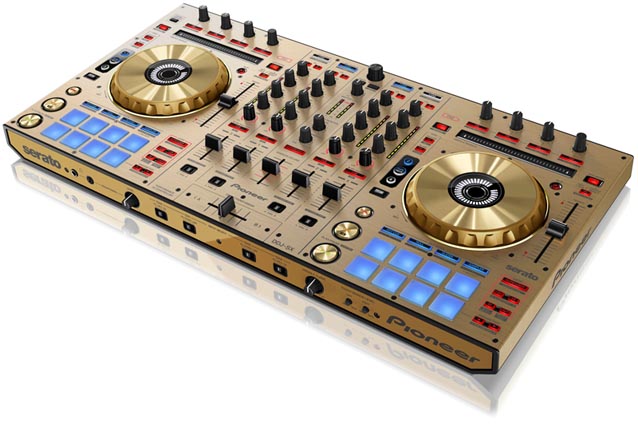 The Midas Touch…
Designed for intuitive, plug-and-play control of the bundled Serato DJ software, the DDJ-SX series has brought delight to Serato fans since its launch in November 2012. DJs love its features such as Performance Pads, Dual Deck Control and Slip Mode, which add a tactile element to triggering samples, loops and FX. Plus the unit can be used as a four-channel stand-alone mixer, giving DJs the flexibility of connecting to CDJs or turntables for even more performance options.
Like the classic black and cool pearl white models, the gilded DDJ-SX-N is built with both style and durability in mind. Its aluminium top plate and large jog wheels are finished in dazzling gold and complemented by the controller's blue and red LEDs.
The DDJ-SX-N, bundled with Serato DJ, will be available in limited quantities from November at an SRP of EUR 999/GBP 809, including VAT.