The next generation mixer is here! Since its announcement at the Frankfurt Musikmesse 2013, Console 1 has been eagerly anticipated. And today (well, yesterday!) is the day: Console 1 begins shipping to Softube dealers around the world.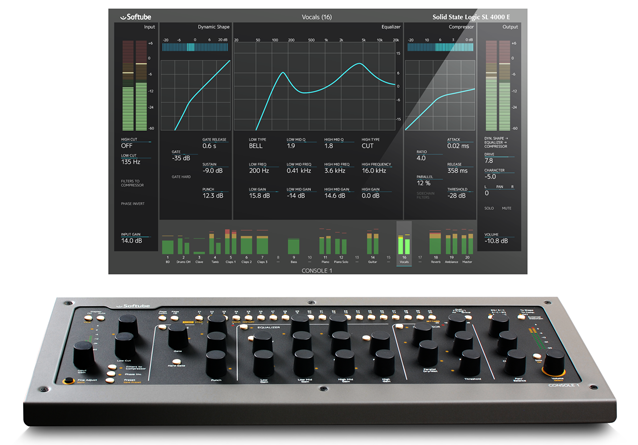 Softube Console 1
This is the next generation audio mixer. Used together with any major DAW, Console 1 will not only give you the analog sound that Softube's plug-ins are world famous for, but also the analog workflow of using physical knobs and buttons when you mix. Console 1 is all about great sound and intuitive, hands-on control.
Console 1 finally hits the streets. Its list price is USD 1099, with an expected street price of USD 999. In Europe, the list price is EUR 849, expected street price EUR 799 (including 19% sales tax).
Included in the purchase is Softube's new model of the classic console Solid State Logic SL 4000 E, officially endorsed by Solid State Logic after ruthless scrutiny by SSL's own experts.