Harmony Systems announces the worldwide availability of Delora rsTouch Pro 2.1, an upgrade to their iPad application that provides control surface functionality for the Propellerhead Reason music application on a Mac or PC. rsTouch Pro 2.1 adds support for 9 more Reason Rack Extension devices, and improves functionality when using FX (Sends) in Mixer Mode.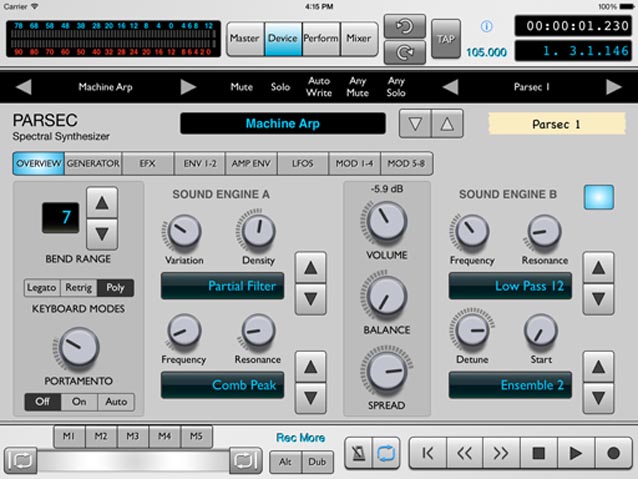 Features & Benefits
Control 49 built-in and optional Reason synthesizer, mixer, effects & utility devices using customized screens optimized for iPad use. rsTouch 2.1 adds support for the Parsec Spectral Synthesizer, PX7 FM Synthesizer, Radical Keys Electric Piano, Radical Piano, Audiomatic Retro Transformer, Polar Dual Pitch Shifter, Rotor Rotary Speaker, Softube Saturation Knob, and Pulsar Dual LFO devices.
rsTouch Pro offers full control of Reason's Mixer and transport functions. Record and mix songs, and make sound setting and level adjustments easily with large, multi-touch, color-coded rotaries and faders. Edit send effects, insert parameters, and EQ settings, as well as adjust channel, pan and dynamics levels. A dedicated Master screen allows full adjustments of Reason's Main Mixer Master section. Use the keyboard and drum pad layouts to play Reason synths and drum machines, or to record into a sequencer track.
Pricing & Availability
rsTouch Pro is available for $19.99 (USD) on the iTunes App Store, and is a free upgrade for current rsTouch users.