Two exciting new features that Serato DJ 1.6.1 brings are the ability to open multiple performance panels at once and being able to select the location for your recordings. Keep reading for a run through on how these features work, and how they could help you.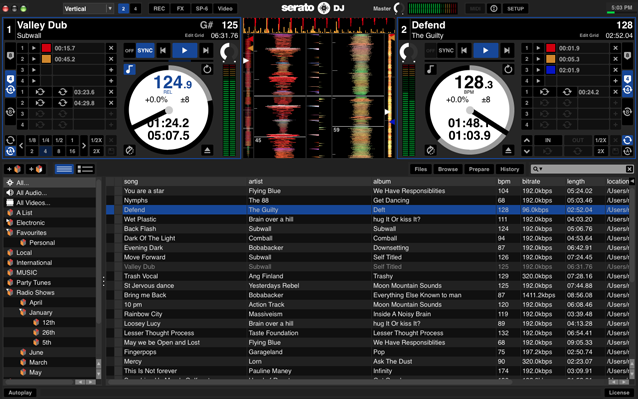 Multiple Panels
Serato DJ 1.6.1 allows you to have multiple performance panels open at once. This means you can now control multiple features such as FX, SP-6 and Serato Video without having to switch panels, making it easier to see what you are controlling.
When selecting panels with the mouse they will stack, however if you are using a controller with a panel select button, panels will toggle the same way you were familiar with before, without compromising library space.
All Panels
You can even have all panels open if you like. This will cause the Virtual decks to go into the smaller 'Library' view giving enough room for everything if your screen resolution can't support larger virtual decks.
Key New Features Of Serato DJ 1.6.1
Windows 8 support
Multiple Panels
Have any combination of FX, SP6 & Video panels open at the same time.
Recording Location
Choose where you'd like to save your audio and video mixes.
Serato Remote 1.1 support
Slicer – continuously chop your playing track into eight slices, which can be re-triggered in any order using the eight performance pads.
Serato Video
This is the first major update since the release of Serato Video.
Video mix recording
Full recording capability of the mixed output in up to 1080p.
Audio/ Video Linked FX
Use FX on audio and visuals simultaneously.
Free Visualiser content from I Love QC *
Five unique Quartz Compositions that will react to the audio playing.
Syphon Support *
Share the Serato Video output with third party apps in real time.
Windows 8 support and Mac OS X 10.9 Mavericks support
*Only available for Mac users.