In cooperation with G-Sonique engineers, 123creative.com has released "Talktron – Guitar talker / Talking filter" and "Shamanizer – Ethno plug-in".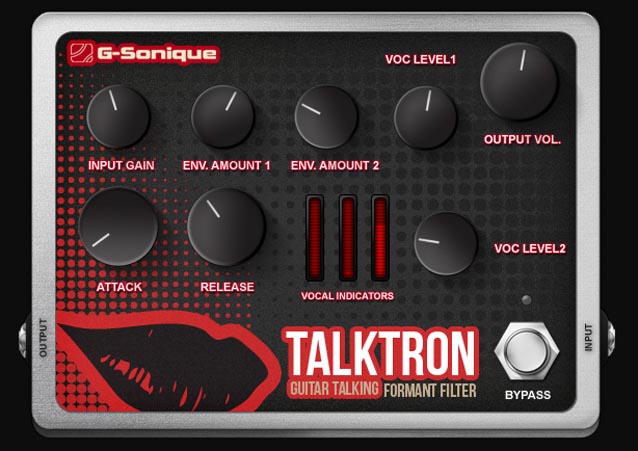 G-Sonique:
Tal
ktron – Guitar talker / talking filter
Guitar talker – is guitar VST plug-in simulating talking / formant filter effect known from real pedal stompboxes. Effect used in many music styles like funk, jazz, hip-hop, and electronic styles.
Perfect also in combination with synthesizers!
Features
– Attack (set Attack level of envelope follower)
– Release (set Release level of envelope follower)
– Input gain
– Env. Amount 1
– Env. Amount 2
– Vocal Level 1
– Vocal Level 2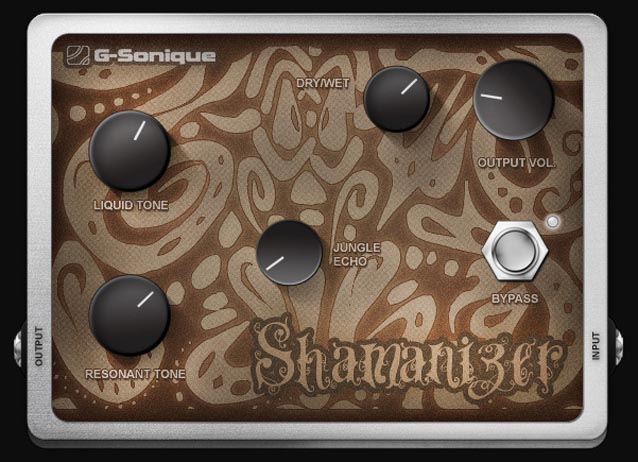 G-Sonique: Shamanizer – E
thno plug-in
Is special effect that generates shamanix vibrations and mysterious chorals according to rhythm and amplitude of input signal. Perfect in combination with drums, synths and guitars. We think no more words are needed – JUST LISTEN to the demosongs or try DEMO version.
Fea
tures
– Shamanix choral algorithm modulated by input sound.
– Liquid tone – by this knob you can create more liquid shamanic choral sound
– Resonant tone – By this knob you can boost resonant tones of choral (turn right).
– Jungle echo – Would you like to create more mysterious jungle/shamanic atmosphere? Turn this knob.
– Dry/Wet – Turn this knob to set ratio between Dry (original) sound and Wet (Didgeridrone sound)