iZotope Inc. and Beatport Play, the leading remix contest platform, have partnered with BT to launch the BT Producer Challenge. Through May 5th, create an original piece of music using BreakTweaker, the future beat machine designed by BT and developed by iZotope, for a chance to release your track with Armada Music.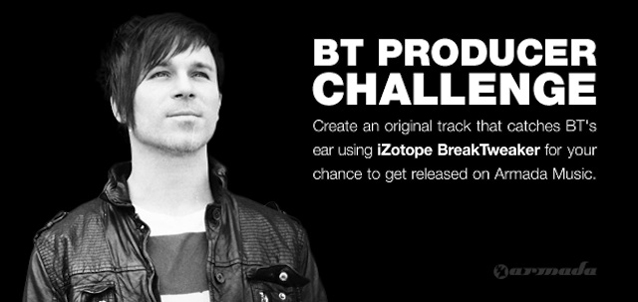 BT Producer Challenge
To enter this Beatport exclusive BT Producer Challenge, sign-in, download a free 10-day trial of iZotope BreakTweaker, and use it to create your own original track. BT will pick one lucky grand-prize winner as well as two runners-up. The grand prize package includes BreakTweaker Expanded, Stutter Edit, and Ozone 5, and an official release on Armada Music.
More info here.