Formula 1 is the first virtual piano which made by some kinds of "transgene" technology. It is a combination of famous piano timbre such as Steinway, Bosendorfer, Fazioli and Bluthner. It has a unique tone which you could find apart in above great pianos, but not all in real world.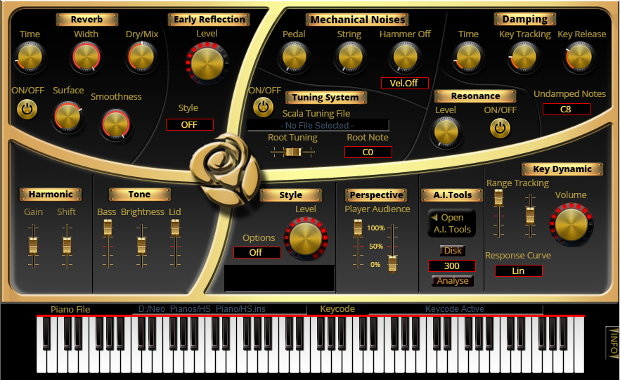 Usually, people love Steinway because its famous singing tones. So every great piano has its own timbre which you cannot find anywhere else. Such idea like "I want bass from Bosendorfer and highs from steinway" is always a dream that is impossible in real world.
Sound Magic spent over 5 years in study how these unique timbre relate with harmonics and how human ears can sense this timbre, finally, we found a way to create timbre through harmonic shaping technology, it is like "transgene" technology which could reshape a plant's shape and characteristics. By using this technology, we turn the dream into reality.
After breaking several technology barriers, Sound Magic successfully extract the timbres from several great pianos and combine them together with harmonic shaping technology, which also used in our hybrid modeling technology. The final result is amazing.
Formula 1 will be release on November of this year. Combined with our new Neo Piano Hybrid Modelling Engine, it will be the piano you can expect.
For more information, find relative products, please visit www.supremepiano.com